STUDY ONLINE: WSET Level 1 in SPIRITS Distance Learning - START ANYTIME
Sutton Coldfield
Sunday 31st December 2023, 00:15 until 00:30
£135.00 per person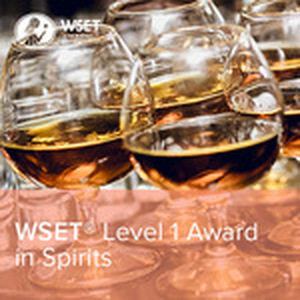 ** All exams must be sat online due to COVID-19 restrictions. This process requires a webcam enabled laptop/pc and an additional mobile device.
Once the restrictions are lifted and exam venues open, additional exam dates will be added to the Exam Scheudule for those not wishing to sit their exam online**
Study Online
Study at home to suit you schedule

Tutor support available throughout the course

Exclusive and comprehensive online tutorials, key definition pages and practice questions

Online exams now available. A webcam enabled laptop/pc plus an additional mobile device are required to facilitate online exams.

Explore the world of spirits with our easy to follow online course. Discover the manufacturing processes of each major spirit category and learn how to assess the appearance, aroma and taste of spirits. We also investigate how these are incorporated into the ever expanding cocktail market.
This course is open to anyone with an interest in Spirits. No previous knowledge is required.
M1 - Spirit Production

M2 - Spirit Categories

M3 - Spirit Tasting

M4 - Storage and Service of Spirits, Alcohol and Health, Cocktails

Exams
Exam can be sat either online or at one of our exam centres.
Online exams require a webcam enabled pc/laptop plus a further mobile device. Please enquire for more details.
Exam Centre Locations: Sutton Coldfield (Birmingham), Watford, Exeter, Bristol, Liverpool & Sheffield
Available to start anytime.
Course Cost: £135.00 inclusive of exam fee
To discuss your requirements or to book directly, please contact:
M: 07804 494083
E: info@thewinewisecompany.com