Explore the vineyards of the Languedoc-Roussillon with our vineyard tour partner and sister company Vin en Vacances.

Languedoc-Roussillon is the biggest vineyard region in France and is also the most exciting. Once known for quantity rather than quality this area is now at the forefront of organic and specialist wine making. Let us take you to some of the finest producers in this part of southern France to see how these wines are grown and made set in some of the most stunning landscapes in France.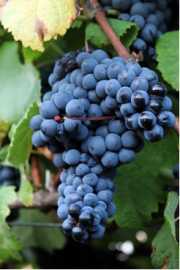 Vin en Vacances is THE Languedoc-Roussillon vineyard tour specialist. Our vineyard tours range from a single day to full length wine holidays all set in the beautiful Mediterranean vineyards that surround the towns of Carcassonne, Pézenas and Montpellier.

Spend a day wine tasting in the Languedoc-Roussillon with a wine expert by your side.

A Vin en Vacances one day vineyard tour is a great way to get to know the beautiful region of the Languedoc-Roussillon in the south of France and the unique and diverse wines made here.

We collect you from your hotel or villa in the morning in our air-conditioned and comfortable vehicle and drop you back at the end of the tour. No need to worry about driving - just sit back, relax, savour the wine and enjoy the sights!

All our wine tour guides hold wine qualifications and are passionate about the wines of the Languedoc-Roussillon. They are also personable, engaging and fun people to spend the day with and our motto is 'No Wine Snobbery'..!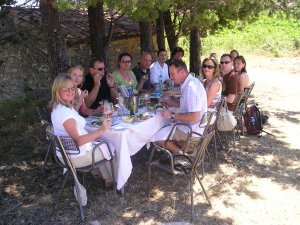 Our wine tasting holidays in the south of France are a wonderful way to relax and enjoy all that Languedoc-Roussillon has to offer - a diverse range of wines, delicious food, an incredible history and breath taking scenery. We have chosen some wonderful places for you to stay in the Carcassonne and Pezenas areas and you can even combine the two by spending a few days in each place if you wish.
Follow this link to the Vin en Vacances website for full details of the tours available.