SELF STUDY ONLINE COURSES

Our exclusive online courses are the perfect solution for those who prefer to study at their own pace. Our courses contain a range of tutorials, practice questions, mock assessments and videos which work in conjunction with the accompanying WSET study materials. Tutor support is available throughout the course and our optional Virtual Tutorials provide an opportunity to enhance your learning experience.
Exams for Level 1 and Level 2 qualifications are held online using a 'Remote Invigilation' system.
Level 3 exams are held 'in person' at our Exam Centre.

TASTING SAMPLES
A list of recommended wines to taste is included in the course program. Tasting Samples are not included in the course. Kits can be bought from a range of businesses online. We can recommend E-Tasting and a discount code is available upon request at booking.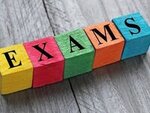 EXAMS
ONLINE: Level 1 in Spirits, Level 1 & 2 in Wines
Exams for Level 1 and 2 qualifications are completed online at a date and time to suit you (subject to certain restrictions around UK/US public holidays). You will require a webcam enabled PC/laptop and a second mobile device. Full details will be issued upon booking.
CLASSROOM: Level 3 in Wines
Due to the tasting assessment element, Level 3 exams must be sat 'in person' in a classroom setting. Our Exam Centre is currently located in Sutton Coldfield. This will switch to the Cambridgeshire area in Autumn 2023. It may be possible to arrange alternative exam dates to those published - please contact us for more details.
The dates of upcoming exams can be found on the EXAM SCHEDULE
Important: A minimum of 15 days notice is required to book an exam.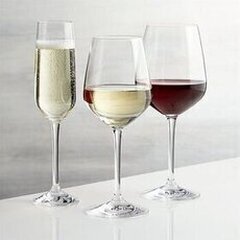 VIRTUAL TASTING & THEORY SESSIONS
As a Wine Wise Student, you are invited to attend our tasting and theory sessions to enhance your study experience. Zoom invitations will be sent out during the booking process.
TASTING SESSIONS - Fortnightly
These are held via Zoom on alternate Thursdays at 6.30pm - 8.00pm. Each session follows a theme - please see the Virtual Tutorial Schedule link below. Bring a bottle and join in our friendly conversation!
THEORY SESSIONS - Monthly
Held on a Saturday morning at 10.30am - 12.00pm with a focus on a specific region or wine style. All students are invited to attend. For Level 1 and 2 students. some of the content may be beyond the reach of the syllabus but may enhance your understanding of the subject area.
Click here for the VIRTUAL TASTING & THEORY SCHEDULE

All Courses are available to start straight away.

Please get in touch to request a booking form. Upon completion and return of the booking form, you will receive a further email giving payment information and details of how to access the online course. All study materials will be in digital format. It is possible to request a hard copy of the accompanying studypack if preferred.