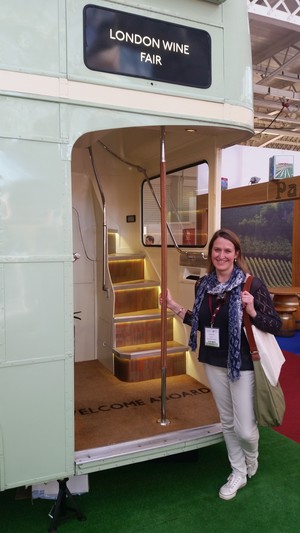 Nina Smith DipWSET - Company Owner

WSET Certified Educator
I would like to welcome you to The Wine Wise Company. I hope that you enjoy the website and hopefully choose to undertake a course or tasting in the near future.
My wine story began whilst working as an Air Stewardess with British Airways. I developed an interest in the wines we were serving and was able to study for the WSET Level 1 exam. This interest continued & I completed the WSET series of exams culminating in the completion of the WSET Level 4 Diploma in November 2011.
I am now at the helm of The Wine Wise Company and developing the business for the future. As Chief Educator, I am proud that The Wine Wise Company is an Approved Program Provider for the WSET (Wine and Spirit Education Trust). The WSET operates a globally recognised system of wine and spirit qualifications and has a network of providers in over 60 countries. We have increased our online course portfolio and now hold Levels 1,2 & 3 in Wines and Level 1 in Spirits and hope to add more in the future.
In addition, I have had the pleasure to deliver private courses and tastings as well as deliver in-house courses to several high profile organisations including The Royal Shakespeare Theatre, Aldi & Marks & Spencer.
I will be embarking on a new chapter in Autumn 2023 with a relocation to Australia. The business will continue as usual and I will aim to run as much as I can of the online business from Down Under. Jaspal will be heading up the operations in the UK with classroom courses, tasting tutorials and private events.
The ethos of the business is to help others increase their enjoyment of wine and spirits through quality education. Wine is a complex world and even just a little guidance can dramatically improve levels of confidence. I am keen to promote the reach of this education to all learners and have experience in educating a range of neuro-diverse students.

We are always pleased to hear from you so please do not hesitate to contact us with any queries you may have.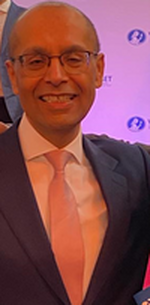 Jaspal Calotier DipWSET
WSET Certified Educator
As a youngster I was brought up in London and currently live Cambridgeshire. In my day job I gained several years of senior level management experience in sectors such as financial services, retail, and manufacturing both in the UK and International markets. My enthusiasm and passion for wine led me too successfully complete WSET Level's 1, 2, 3 and thereafter graduating with a Diploma in Wines in 2021. In September 2022, I completed the WSET Educator course.
Outside of the classroomI have worked at the Decanter World Wine Awards (2022) and have picked grapes on some verysteep slopes Germany to further my wine making knowledge. One of my favourite white grape varieties is Riesling in all its styles from dry to through to Eiswein. On the red's its Nebbiolo from Barbaresco.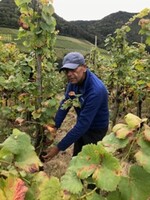 Wendy Gedney DipWSET
Founder of The Wine Wise Company
Owner of Vin en Vacances - our sister company operating in the Languedoc
I have always been interested in wine since enjoying my first glass many years ago. However I knew very little about it and my drinking repertoire was very narrow. This all changed when I attended a wine appreciation course and became hooked on the subject of wine. Some years later and after much study, gaining qualifications and visiting vineyards in my beloved France and Italy, I launched The Wine Wise Company in 2004 in order to teach others this wonderful subject. I now spend my time in France running vineyard tours for sister company Vin en Vacances.