WSET Level 1 Award in Spirits
Sutton Coldfield
Friday 8th October 2021, 09:00 until 17:00
£180.00 per person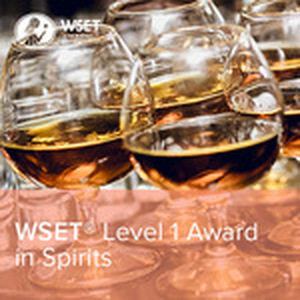 OVERVIEW:
Join us for a one day introduction to the world of spirits. The course covers spirit production methods and how these are used in the major spirit categories of the world. We look at how to taste spirits and how they are consumed as sipping spirits or as ingredients in cocktails. The course ends with a short exam of 30 multiple choice questions.
Venue: To be advised
Entry Requirements: None

NB: A range of spirits will be tasted during the course. Anyone under the age of 18 will not be permitted to sample the spirits but can otherwise complete the qualification.
COURSE CONTENT:

An Overview of Spirit Production
Cognac
Vodka
Whisk(e)y
Caribbean Rum
Tequila
Flavoured Spirits and Aromatised Wines
How to Taste Spirits
Mixing with Spirits
EXAM:
The course ends with a 30 multiple choice questions paper which must be completed in 45 minutes. The pass mark is 70% and results are issued within 6-8 weeks. You will receive a certificate and lapel badge upon a successful outcome.
For further course information or to discuss your requirements, please get in touch:
Email: info@thewinewisecompany.com
Tel: 07804 494083
or use our Contact Form