WSET Level 2 Award in WINES
Sutton Coldfield
Start: 07/10/2022 at 19:00
End: 28/10/2022 at 21:15
£480.00 per person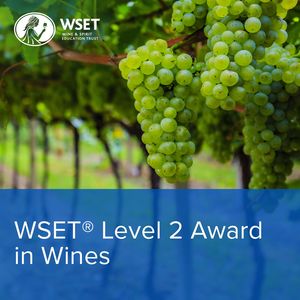 OVERVIEW:
Join us for an 4 week course in depth introduction to the world of wines. The course looks at the growing and wine making techniques of major grape varieties and how these are applied in wine producing regions of the world. We discover how to serve, taste and recognise different styles of wines, together with a look at the principles of wine and food pairing. The course concludes with an exam of 50 multiple choice questions.
Location: Sutton Coldfield
Entry Requirements: None

NB: A range of wines will be tasted during the course. Anyone under the age of 18 will not be permitted to sample the wines but can otherwise complete the qualification.
COURSE CONTENT:

Tasting Techniques
Food and Wine Pairing
Factors influencing the production of Red Wines
Factors influencing the production of White, Sweet and Rose Wines
White Grape Varieties - characteristics and wine producing regions
Red Grape Varieties - characteristics and wine producing regions
Sparkling Wines
Fortified Wines
Exam
EXAM:
The course ends with a 50 multiple choice questions paper which must be completed in 60 minutes. The minimum pass mark is 55% (70%=Merit, 85%=Distinction) and results are issued within 4-6 weeks. You will receive a certificate and lapel badge upon a successful outcome.
For further course information or to discuss your requirements, please get in touch:
Email: info@thewinewisecompany.com
Tel: 07804 494083
or use our Contact Form
Next Scheduled Course: A 4 day course (9.00am-3.00pm) held on February 2023. Please get in touch to register your interest.