Exam Schedule - WSET Level 1 in Wines
Online Exams
It is now possible to sit your exam online at a date and time to suit you. To facilitate this exam format, you will need to have access to a webcam enabled pc/laptop plus a second mobile device to which you can download an app which supports this form of remote invigilation.
Online exams can be sat in countries outside of the UK if required but exams are only available in English.
Please contact us to arrange a suitable date and time to sit your exam.
In Person Exams
**Subject to Covid19 restrictions**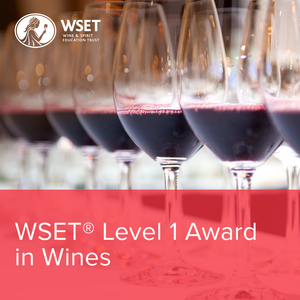 Sutton Coldfield (Birmingham)

Saturdays 9.30am-10.15am
2021
30 January
27 February
27 March
24 April
22 May
26 June
31 July
21 August
18 September
30 October
27 November
11 December


2021
Saturday 20 March
Friday 21 May
Saturday 5 June
Friday 17 September
Saturday 4 December
Sheffield – 9.30am-10.15am
2021
Friday 26 February
Friday 25 June
Friday 29 October
Liverpool – 9.30am-10.15am
2021
Friday 23 April
Friday 20 August
Friday 10 December
Bristol – 9.30am-10.15am
2021
Friday 26 March
Friday 30 July
Friday 26 November
Exeter – 9.30am-10.15am
2021
Saturday 6 March
Friday 2nd July
Saturday 2nd October
To book your exam, please contact us stating your preferred format (online or in person), date, time and venue if applicable at the following:
· Email: info@thewinewisecompany.com
· Tel: 07804 494083
Exams bookings must be booked a minimum of 3 weeks (15 working days) before the chosen date. Once confirmed, the booking cannot be altered without penalty.
Results are issued 4-6 weeks from the date of exam.
For further information, please get in touch.